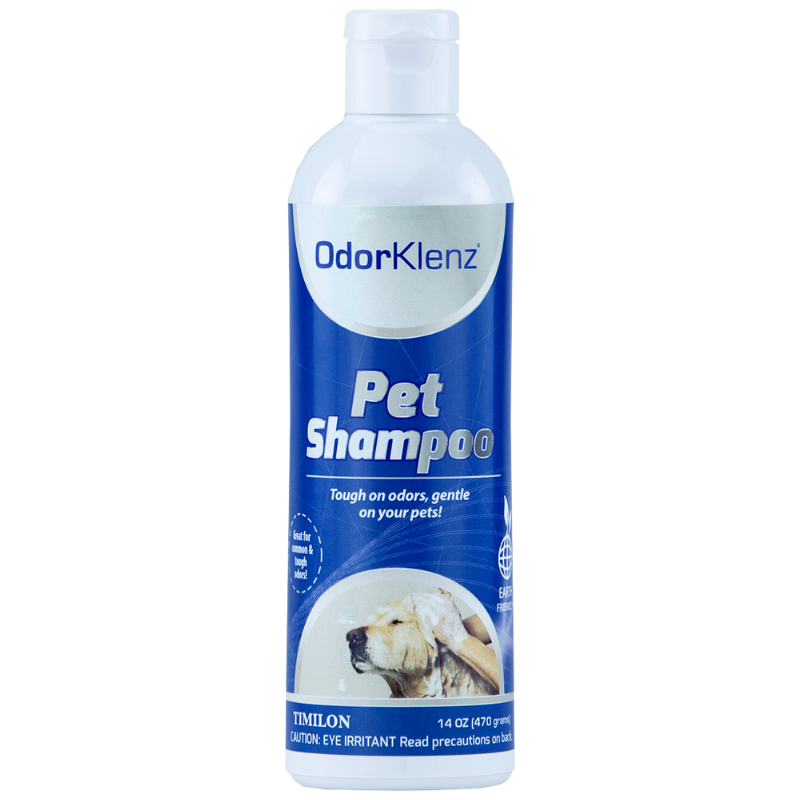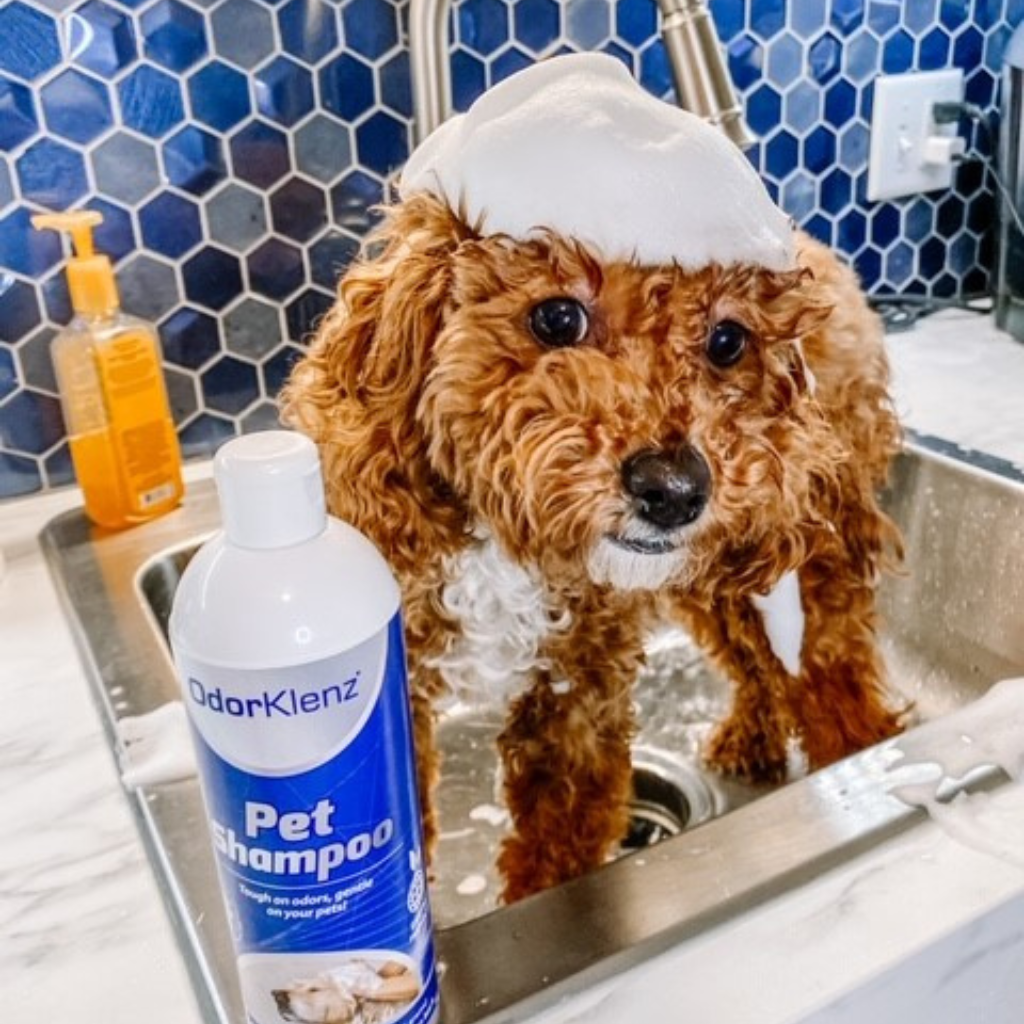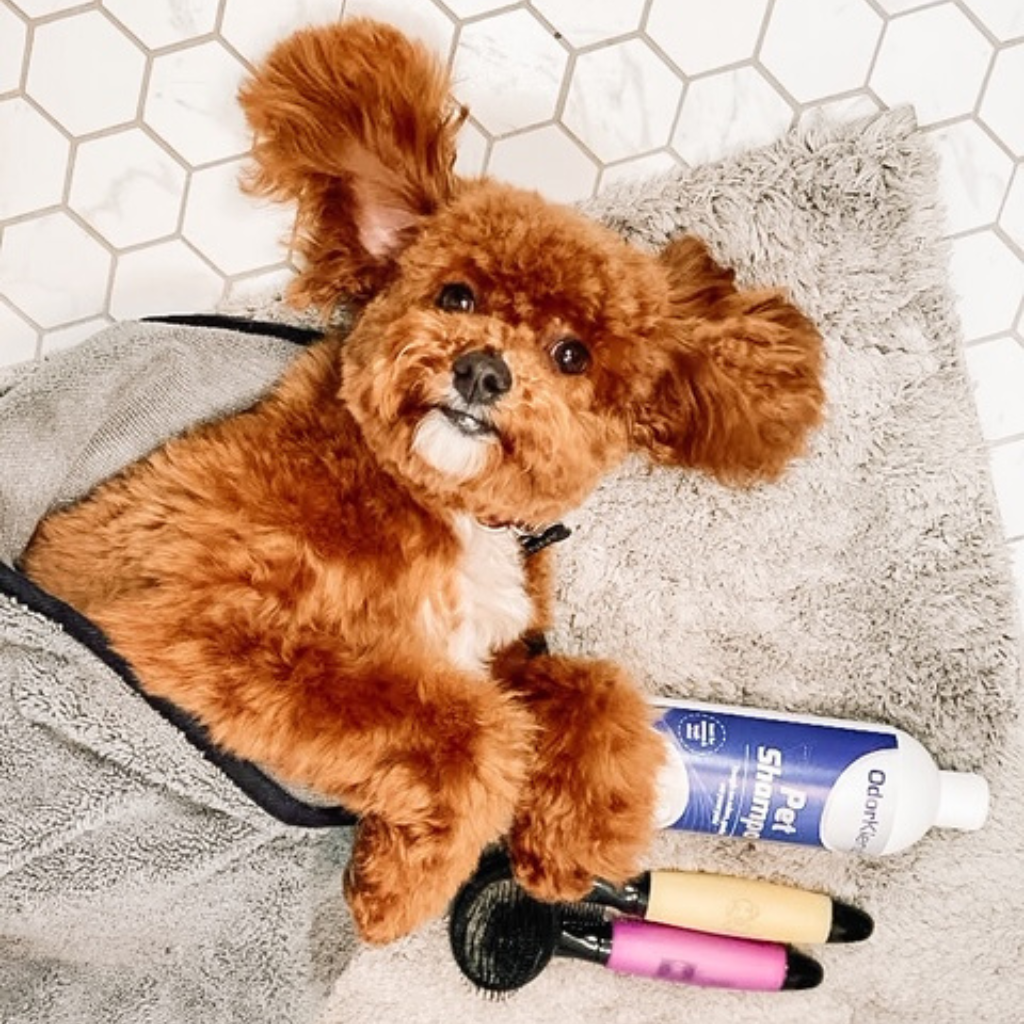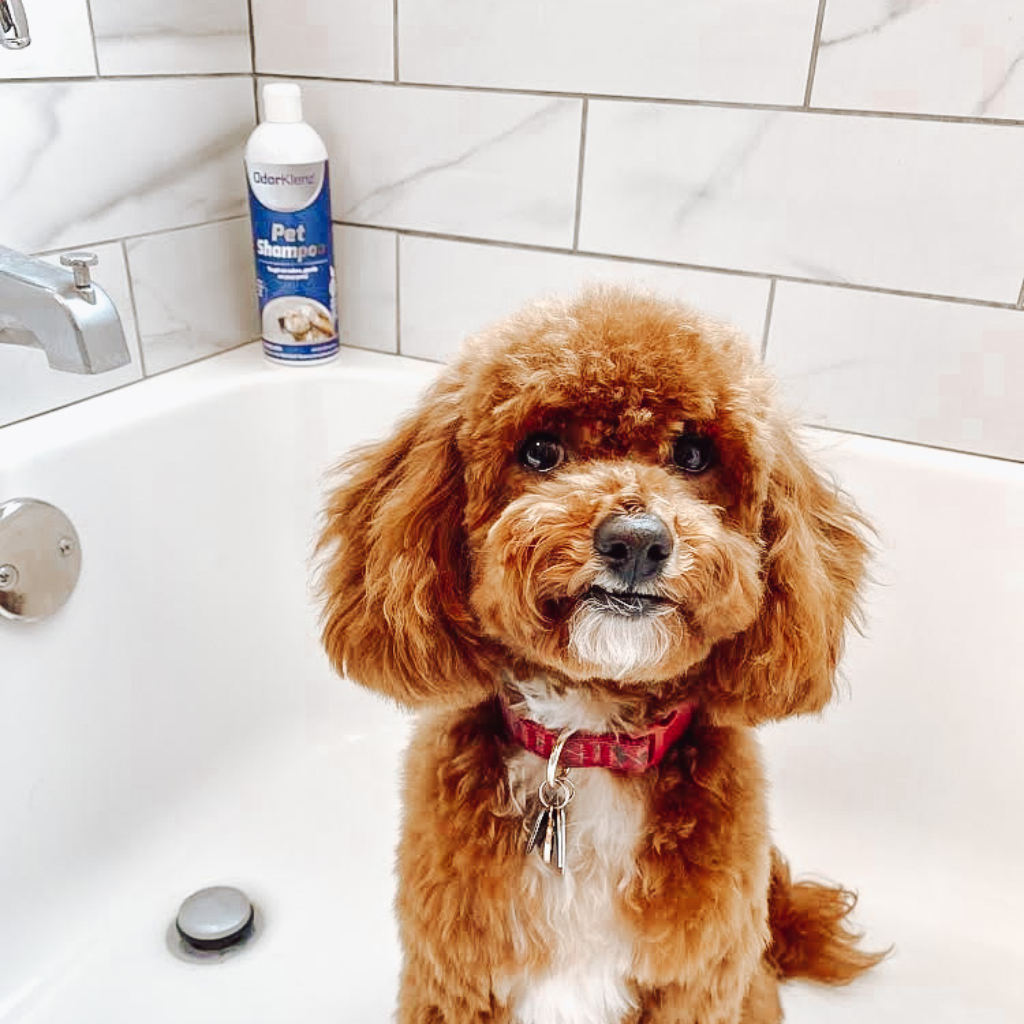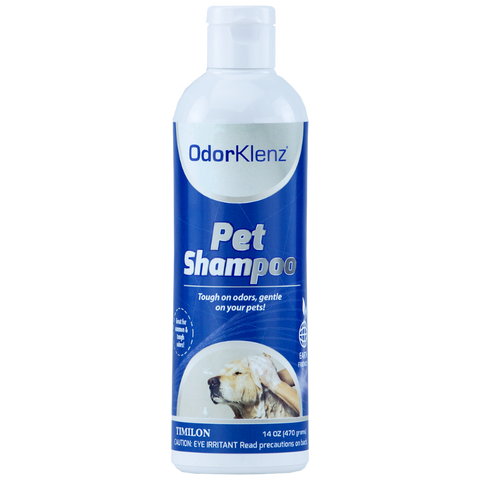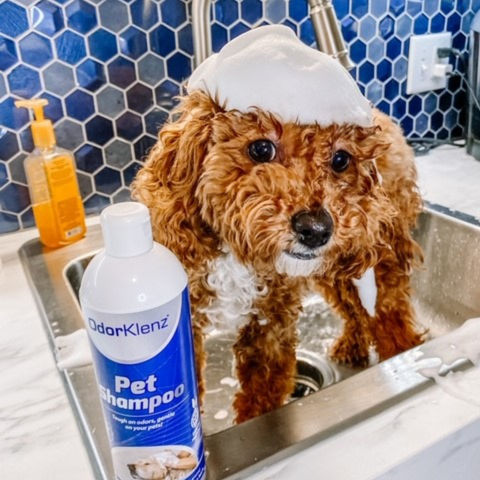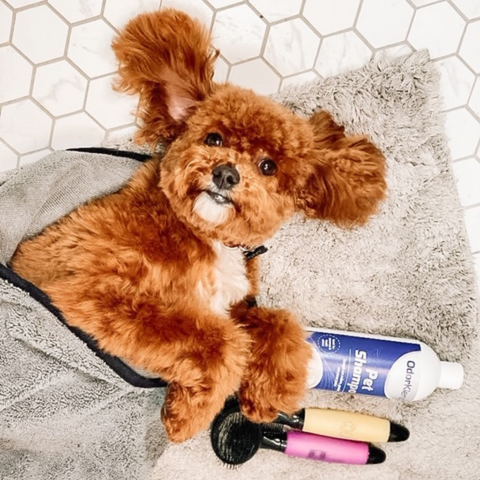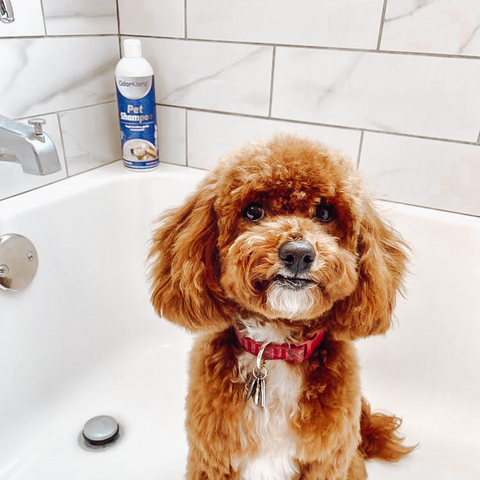 PET SHAMPOO
Tough on pesky odors, yet gentle on your pet, the OdorKlenz Pet Shampoo washes away odors deep beneath the fur, using only pet-safe ingredients that never leave behind fragrances or masking agents on your pet.
Harsh chemicals and fragrances don't belong on your pet's fur. OdorKlenz uses the power of earth-friendly ingredients to create clean, safe solutions you can trust around your furry friends:
Magnesium oxide
Titanium dioxide
Zinc oxide
Contains zero: fragrances, chemicals, masking agents, dyes, or parabens
Safe and gentle on skin and fur to remove dirt, grass, garbage, feces, and skunk odors
Earth-friendly formula for safe disposal
For treating odors on-the-go, the Pet Deodorizing Mitt can remove odors trapped in your pet's fur with ease
Remove mitt from foil packaging and put it on
Use the mitt to wipe down your pet, releasing the odor-fighting formula throughout its fur
Dispose of after use

Fast
Shipping

30 day
warranty

Made in
the US
Description:
OdorKlenz Pet Shampoo is perfect for the pet with sensitive skin or allergies. It is safe enough to use regularly as a part of your cleaning routine and strong enough to use when your beloved pet gets into some particularly stinky trouble.
Most pet shampoos rely heavily on harmful perfumes and fragrances which merely mask the offensive smells you are trying to erase. This results in the infamous "wet dog smell" and forces you to feel the need to bathe your pet more frequently. OdorKlenz is committed to targeting bad smells at their source while maintaining our priority of safety. You won't find perfumes or dyes in our simple list of effective ingredients. At OdorKlenz we know that minerals derived straight from Mother Nature will do the job better than those harsh chemicals anyway!
Eliminate the worst smells like body odor, wet dog, even skunks.
Committed to targeting bad smells at their source.
Non-toxic and fragrance-free
How-To Use the OdorKlenz® Skunk Odor Eliminator
Eliminate Wet Dog Smell:

1. Shake the bottle gently to allow the minerals to equally disperse throughout the bottle.
2. Wet your pet and apply a generous amount of OdorKlenz Pet Shampoo directly to his coat.
3. Massage your pet's coat (you can light a candle and diffuse some oil if you'd like). Take care to scrub OdorKlenz Pet Shampoo all over so it can reach every area of possible odor contamination.
4. Avoid direct contact with the eyes (with the product – we find in official surveys that our pets prefer lots of eye contact with you as well as silly kissy noises while taking their baths).
5. Finish by rinsing your pet thoroughly with fresh water and doing that fun shake-off thing!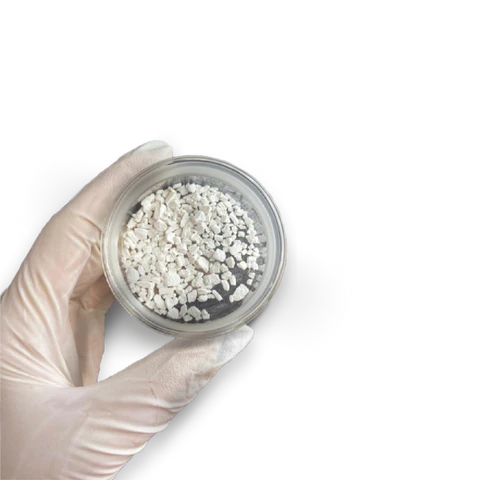 Safe Ingredients.
At OdorKlenz we are proud that our products are fragrance free and made without any toxic chemicals that would be harmful to your beloved pets. We do not use enzymes which target only certain odor particles, chemicals which might bleach or discolor, or abrasive chemicals which might damage your carpet or furniture. Every OdorKlenz product you use on your pet or in your home is safe and efficient. We are committed to finding the most useful formulas without relying on masking agents or perfumes because we take your trust seriously – when we tell you an odor will be eliminated, we mean it!
- used to remove sweat and body odors
- used to remove sulfur smells like smoke, rotten egg, and septic water odors
- used to remove fragrances and ammonia-based odors like urine or cleaning chemicals