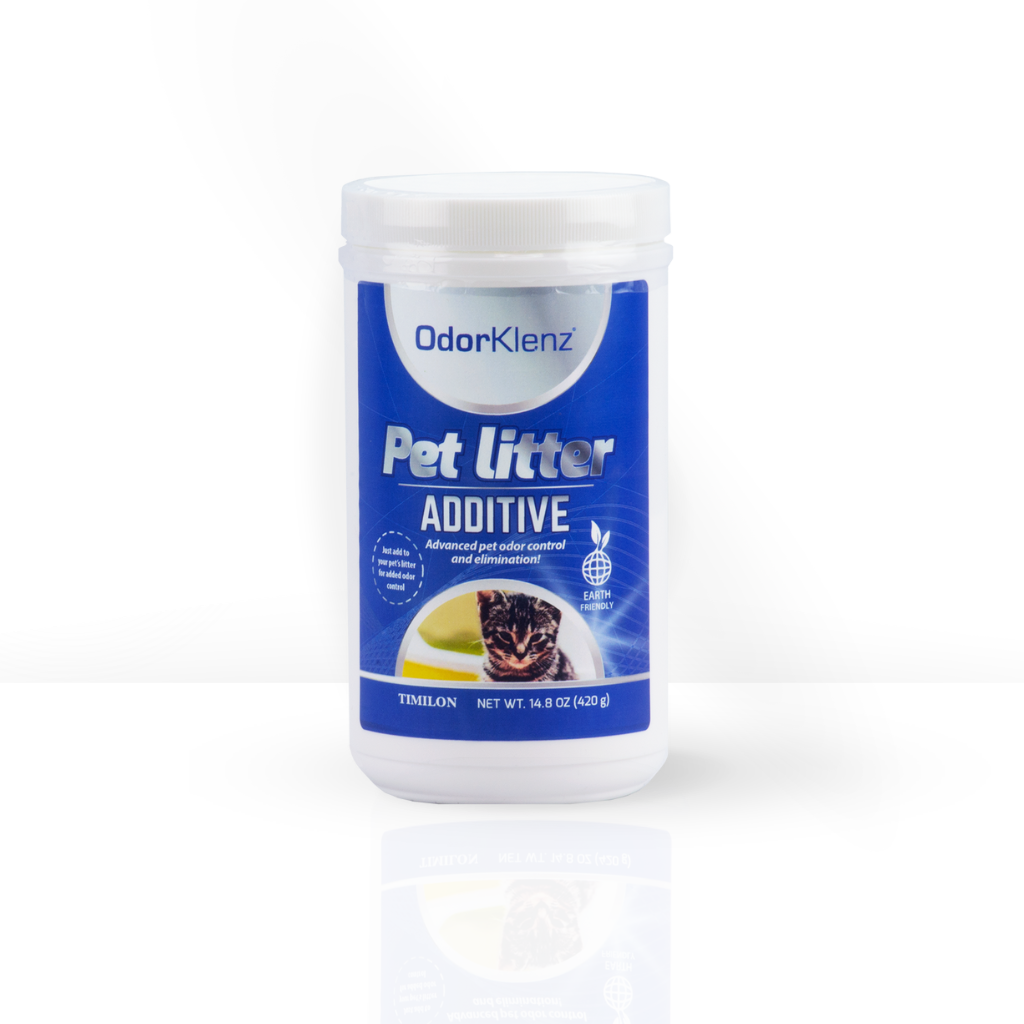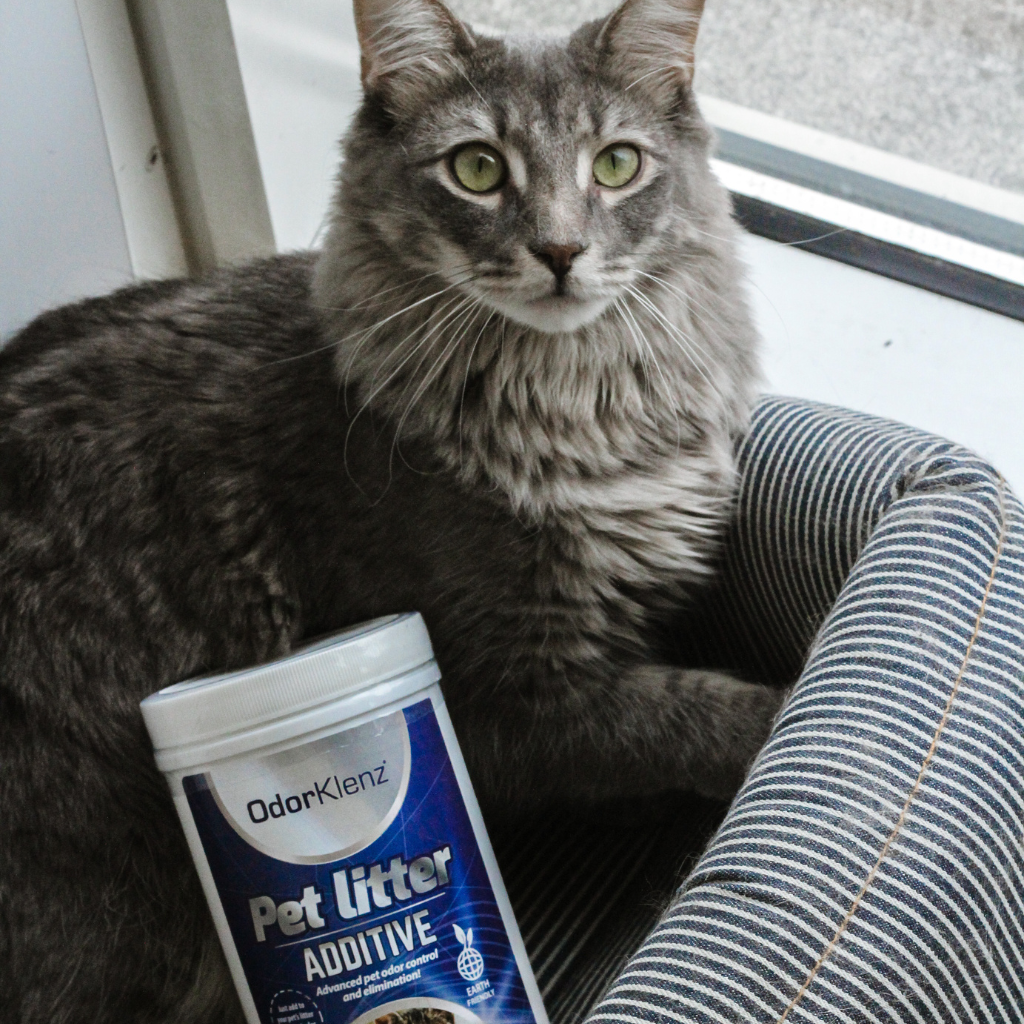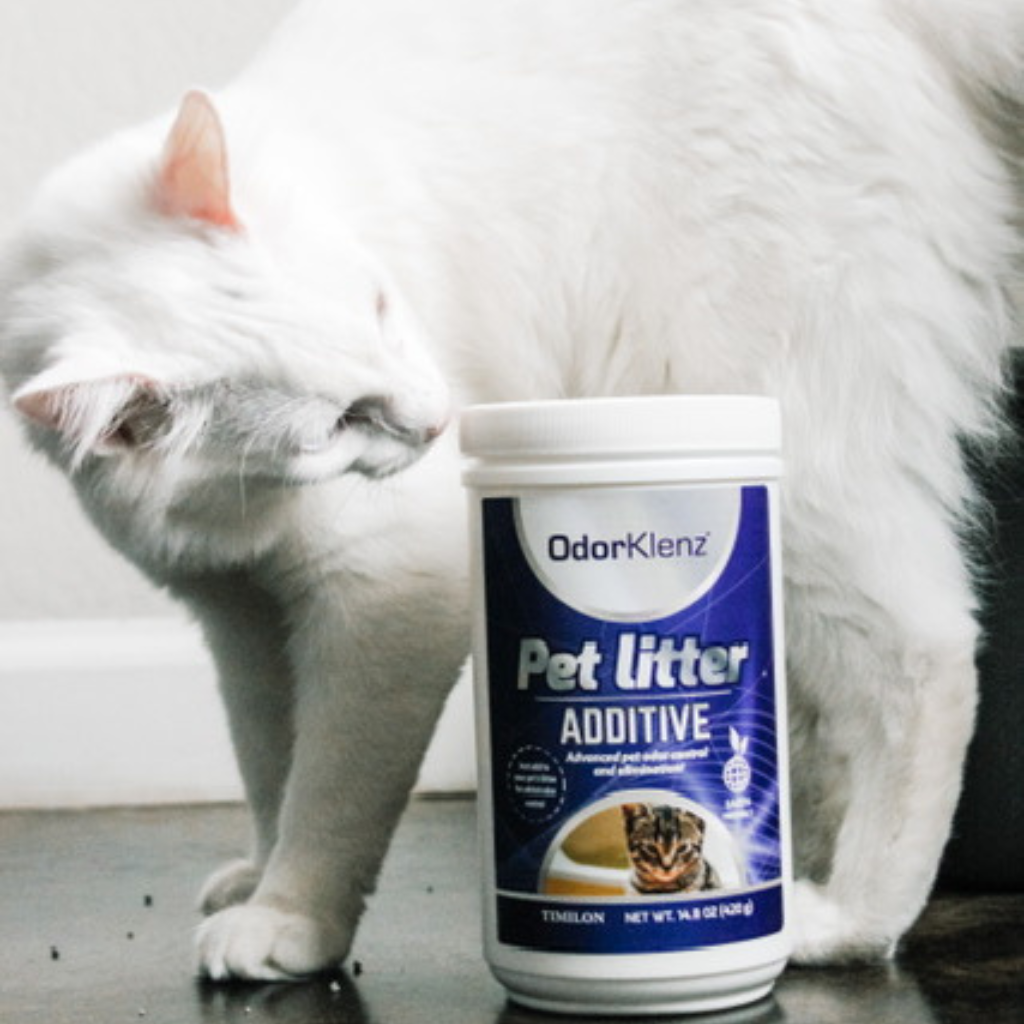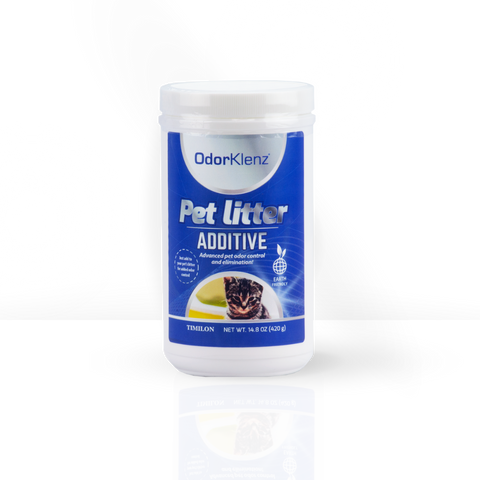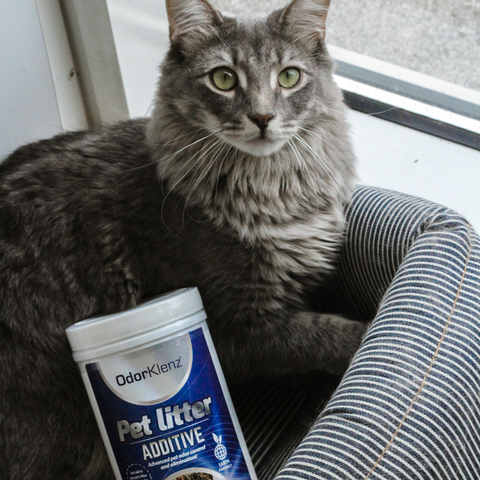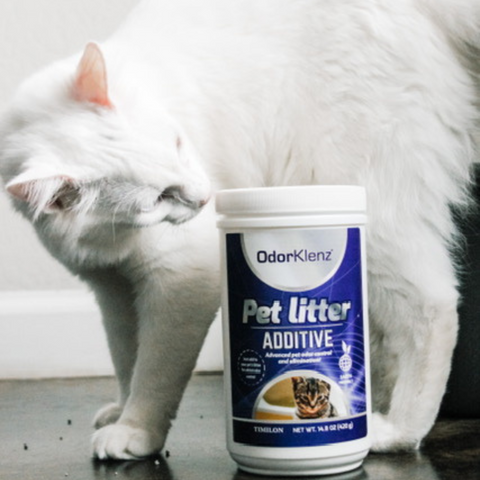 PET LITTER ADDITIVE
Destroy pungent pet odors with the OdorKlenz Pet Litter Additive, made with pet-safe ingredients that work with your cat's favorite litter to fight foul odors and keep your litter box fresher for longer.
Harsh chemicals and fragrances don't belong on your pet's fur. OdorKlenz uses the power of earth-friendly ingredients to create clean, safe solutions you can trust around your furry friends:
Magnesium oxide
Titanium dioxide
Zinc oxide
Contains zero: fragrances, chemicals, masking agents, dyes, or parabens
Safe and gentle on skin and fur to remove dirt, grass, garbage, feces, and skunk odors
Earth-friendly formula for safe disposal
For treating odors on-the-go, the Pet Deodorizing Mitt can remove odors trapped in your pet's fur with ease
Remove mitt from foil packaging and put it on
Use the mitt to wipe down your pet, releasing the odor-fighting formula throughout its fur
Dispose of after use

Fast
Shipping

30 day
warranty

Made in
the US
Description:
OdorKlenz Litter Additive was designed with a choice selection of natural ingredients to eliminate that foul stench (and with it the embarrassment and discomfort that so often come with having a feline friend around). As the title suggests, only add it to the litter your cat already knows and loves for a fresher, odorless litter box that will make you both happy. Our proprietary formula is both safe and powerful, neutralizing odors on a chemical level, so they never reach your nose.
Eliminate the odor and keep the box clean and odor-free
Natural earth minerals it is safe to use around your kitty
Safe & powerful at neutralizing odors
How-To Use the OdorKlenz® Pet Litter Additive
Please read all the product label instructions and follow those directions as best as possible. The instructions below are a step by step guide for using the OdorKlenz® Pet Litter Additive.
1. Sprinkle one scoop (included) over your pet's litter
2. Mix in thoroughly for best results
3. Enjoy your odor-free home!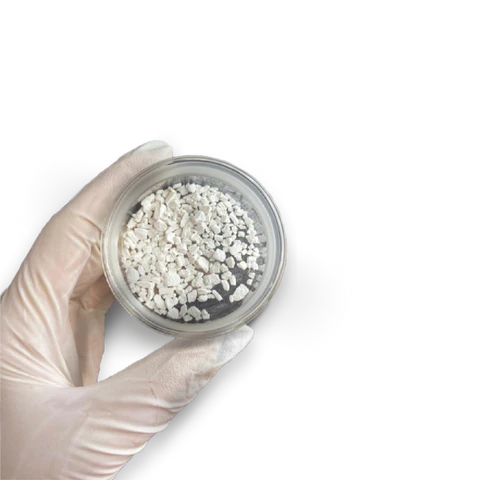 Safe Ingredients.
At OdorKlenz we are proud that our products are fragrance free and made without any toxic chemicals that would be harmful to your beloved pets. We do not use enzymes which target only certain odor particles, chemicals which might bleach or discolor, or abrasive chemicals which might damage your carpet or furniture. Every OdorKlenz product you use on your pet or in your home is safe and efficient. We are committed to finding the most useful formulas without relying on masking agents or perfumes because we take your trust seriously – when we tell you an odor will be eliminated, we mean it!
- used to remove sweat and body odors
- used to remove sulfur smells like smoke, rotten egg, and septic water odors
- used to remove fragrances and ammonia-based odors like urine or cleaning chemicals